30 Places Before 30
I wanted to relive these adventures that took me across the globe in the best way I know how, through drawing and writing. I illustrated maps of 30 different places I had traveled to before turning 30. Looking back on all the places I visited gave me a greater appreciation of the culture and history they encompass.
When I went to Egypt, with my lovely extended family, I was immediately in awe. As early as the first taxi ride from the airport, I fell in love with this place. There is a mysterious energy in the air when you arrive in Cairo, one that will keep you wide eyed and curious. People of Egypt refer to their country as "She" and "Her", with great expressions of pride on their faces. They are passionate about their roots, filled with traditions of family, food, religion and work (as I've found many countries overseas do). The streets are a mixture of fruit carts, bumper to bumper cars (no stop lights), bicycles, animals and people. This trip was my first glimpse of how simple life's pleasures are to those outside of the States. We were fortunate to ride in a buggy pulled by a donkey to see the Pyramids of Giza and then hop on a camel once we arrived in front of the ancient Sphinx. In Hurghada, we swam and snorkeled in the blue of the Red Sea and trailed through the desert to the Luxor tombs. It was truly one of the most unforgettable experiences of my life. I hope to return one day to the land of the Nile. In the meantime I wear my kartush ring of my name in hieroglyphics everyday to remind me of this far away land.
PLACES: CAIRO, GIZA, HURGHADA, LUXOR

The first time I went to Greece it was completely by chance. Our flight back to Egypt had to be changed last minute and we ended up spending a few hours asleep in the Athens airport. We woke up in the morning full of energy to go make the best of the next 8 hours we had in Greece. The concierge at the airport hooked us up with a wonderful bed and breakfast down the street. We got refreshed and began our day-journey walking the streets of Greece, eating amazing food on outside patio chairs and eventually making our way all the way up the Acropolis.

The second time I went to Greece I got to spend more time walking around the bustling city of Athens. I loved spending time shopping in the markets, taking in the amazing art at museums, cafes and family-run restaurants. I took a 4 hour boat ride to an island called Naxos. It was blissfully calming, welcoming and absolutely beautiful. I had some of the best food and peaceful moments of my life on Naxos island. I can not wait to visit the amazing people of Greece again some day!
PLACES: ATHENS, NAXOS
Oh Paris! The rich culture, art and history that Paris holds is breathtaking. I remember loving how diverse it was, with all walks of life filling the cobblestoned streets. I remember the first time I saw the Eiffel Tower I cried; it was always just something you heard wonderful things about, but to see it in person was something entirely different. We explored the magnificent Louvre, had a real wine cellar wine tasting, lit a candle in Notre Dame, popped into random cafes, art galleries and shopped in the outside street markets for lovely Paris treasures. Walking around the streets of Paris you feel like you are in an old movie or a romantic story reliving past moments in a new way. je t'aime Paris!
PLACES: PARIS
We took a countryside train ride from Paris to Venice. I listened to The Shepherd's Dog album by Iron and Wine the whole time. It was magically picturesque. Venice was so quaint and beautiful. It ended up being a bit rainy while we were there, but we still walked the cobblestone streets for gelato and treasure shopping. We floated around in the classic Venice gondola and ate some amazing Italian food in St. Mark's Square. After a day or so we hopped on a train for Rome. Seeing the historical sites in Rome was like turning the pages of my art history books in college. Just like seeing the pyramids, in Egypt, the Sistine Chapel ceiling in person was breath taking. From the Trevi Fountain, to the Colosseum we went all over Rome in the sizzling summer heat. With a short train ride away we went to see the leaning tower of Pisa, as well. It was a another jam packed adventure I will never forget. Sicily is next on my list. Ciao!
PLACES: VENICE, ROME, PISA
The moment we hopped in the cab from Dublin's International Airport, I put the windows down and inhaled the most refreshing Ireland air. I could not get over how energized I felt from it.

Right from the start Dublin offered us the cutest logging, yummiest food, awesome beer and nicest people. We enjoyed exploring Dublin from the docks of the Guinness factory to the grounds of the beautiful library of Trinity College.
We traveled the countryside South to the breath taking Cliffs of Moher and North to Belfast, Bush mills whiskey distillery, castles and the magnificent beauty of the Giants Causeway. I was in awe of how green Ireland's countryside is and so appreciative of how lovely the people were. I definitely plan to see you again Ireland. Until then, cheers!
PLACES: DUBLIN, BELFAST
The moment we got to London we could feel the charge of London life. To me it felt very similar to that of New York. We stayed in a lovely little area just out side of the main city that was filled with so many yummy middle eastern restaurants. We got up early everyday hopped on the Tube and began our journey in London and its surrounding areas. We hit Windsor Castle, saw changing of the guards and the beautiful gardens. We stopped in the little city of Bath which reminded me exactly of Rome. Then we finally made it to Stonehenge. I could have sat there for hours in the bright green countryside grass amazed by this 100,000 year old formation.
Back in London we explored the city, ate at the cutest bars and restaurants, enjoying classic fish and chips and for me, local brews .

I'd have to say my highlights of the London were crossing Abbey Road, stumbling upon the National Gallery, seeing the killer graffiti skate park in South Bank and walking around in Sketch. 😍 They truly made me a happy woman. London I'll see you again for sure.
PLACES: LONDON
I never knew what people really meant when they would say • the sky is so much bigger in Texas • until I actually drove across the entire state and experienced the amazing scenic drive in El Paso. 🌌 I loved trying Chico's Tacos for the first time, Whataburger and seeing the local graffiti murals. The El Paso Art Museum had some of the most powerful pieces about local culture, I had ever seen.

Austin's food, atmosphere, entertainment and thrift shopping all lived up to the hype. I got to see my brother, @surethingchief@tabithavideo perform at one of the comedy bars and I even tried Texas wine at wineries on the outskirts of Austin. Good times in Texas!
PLACES: EL PASO, AUSTIN
I'm pretty much always California Dreamin' ✨ My memories in all these locations of Cali are wonderful. My time in San Fran was for a @howbrandconference and on off time I took in as much of the city as I could. My time in Napa was to treat my Mom to her 60th birthday celebration and it was magical. Napa is so breathtaking especially traveling down the Silverado Trail. In LA and San Diego I was so happy to visit friends and make new ones as well. I took up a lot of the 'musts' sites in LA and spent a nice afternoon on La Jolla beach in San Diego, kayaking with the seals.

So much goodness in Cali. Can't wait to head back soon.
PLACES: NAPA, SAN FRAN, LA, SAN DIEGO, ANAHEIM
CHI TOWN!! My trip to Chicago (2011) was awesome, chilly but awesome. Deep dish Chicago pizza and Chicago style hot dogs were out of this world. We hit up comedy clubs in Second City and The Bean in Millennium Park. And the true highlight of this trip, for me, was our adventurous trek all the way to the Home Alone house. So cool seeing it in person! Thanks for good times CHI TOWN!
PLACES: CHICAGO

I had been wanting to go to Colorado for a while and when I finally did I saw why people love it so much. 🏔
I spent sometime in Denver where air is super crisp and the downtown art scene is filled with awesomeness. (The art district on Santa Fe) I got to check out the magnificent Garden of the Gods in Colorado Springs and drove out to Boulder to shop, see the beautiful university campus and eat and drink yummy local food and beer. Can't wait to see you again CO!
PLACES: DENVER, BOULDER, COLORADO SPRINGS

If you've never been to Costa Rica I highly recommend you go. It's breathtaking, romantic and raw. Go with friends, go with family, go with your love. 🌺

You definitely slip into a world of jungle, cultural and beauty when you visit. We landed in San José and took a two hour ride out to the rain forest area where the of Arenal Volcano was directly in site of our logging. While there we zip-lined across the jungle and hiked to see the beautiful Rio Celeste waterfalls. We got to see daily life of locals that live on the countryside, schools filled with children playing in the yard, stray dogs running about and fresh fruit charts around each corner. We eventually ventured off and took a long Pacific Coast drive to Puntarenas, Quepos where we saw an amazing purple and pink sunset in a town filled with art and music. Our final days of the trip was filled in San José itself; flea markets, museums, yummy food and beer; And at that particular time we got to witness the whole country celebrating their win against Italy during the World Cup, 2014. Truly memorable. Costa Rica you inspire me with your color, your vibrance and your love of life! Pure Vida!
PLACES: SAN JOSE
Sweet Savannah! 🍑 I knew I was going to love your southern charm and I knew I was going to be captivated by your lovely Spanish moss trees! 😍 I stayed in a bed and breakfast right by the river and in great proximity to everything I wanted to see. I walked around with Stella (very dog friendly!) and got to see the campus of SCAD. I was thrilled to see a variety of works by artists thriving in their crafts. Next stop for me in Georgia will be ATL!
PLACES: SAVANNAH
remember being in Las Vegas during Halloween weekend (2010) and loved that people were dressed in full costume the entire time. The killer retro signs and the beautiful desert back drop were my favorite visuals. 🌵

In short, we explored the strip, we saw the shows, we tried gambling, we went to the clubs, we drank, we laughed, we danced and celebrated life Vegas style!
PLACES: LAS VEGAS
Massachusetts was magical when I visited (2014) especially since we went in October! The air was crisp, the leaves were changing and we were on a mission to see as much of this beautiful state as we could. We ended up visiting Boston, Salem, Gloucester and Martha's Vineyard. I loved Boston's bustling vibe, Harvard's beautiful campus and the old historic charm; Salem made me want to move there and live in the center of town among all the wonderful Wicca; Gloucester, America's oldest seaport, was gorgeous with very yummy food; Martha's Vineyard is an enchanting world all to itself and probably the cleanest air I have ever breathed. I will absolutely be back MA! Thank you for the sweet memories!
PLACES: BOSTON, SALEM, GLOUCESTER, MARTHA'S VINEYARD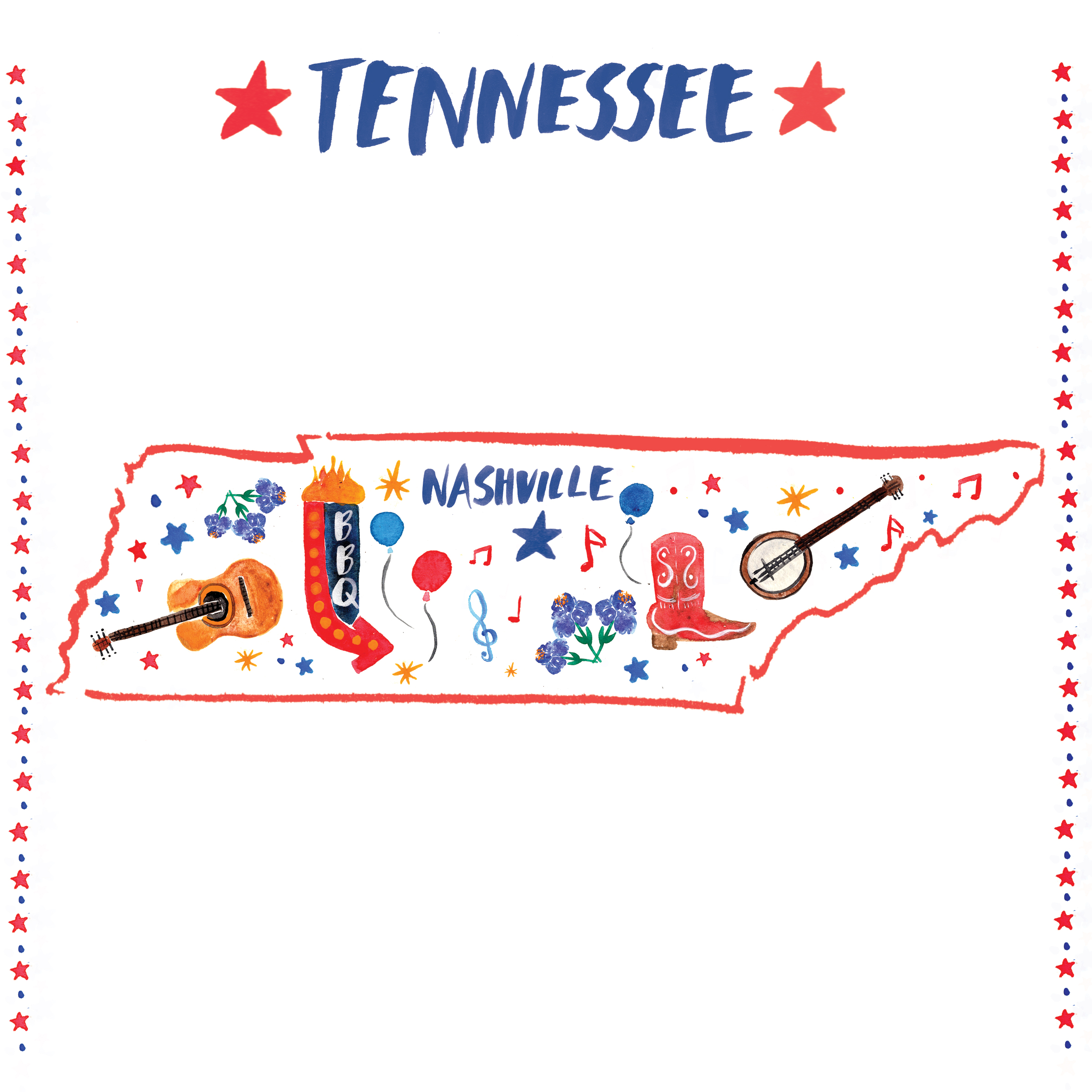 I got to stop in Nashville on a road trip a few years back. It just so happen to be 4th of July that day and Nashville was buzzing with independence pride. I stood in a very long line for yummy bbq, walked around downtown and felt the musical vibes. Such an awesome place to be!
PLACES: NASHVILLE
Oh New Mexico, you truly are the Land of Enchantment. I saved one of my favorite places for last. 🏜
New Mexico felt like a wonderful dream with inspiration, color and culture at every corner. From the killer retro signs and Frontier Restaurant in Albuquerque; the amazing Georgia O'keefe museum and the shopping of handmade crafts in Santa Fe all left me filled with love and life. 🙌🏼 I can not wait to return one day to again climb the Sandia Mountain and be enchanted once more. 30/30 ✨🌵✨ That concludes my 30 places before 30! There are actually 4 more states that I wanted to include in this series but since that would make it over 30 places I plan to complete them after my birthday celebration! So stay tuned my friends! I want to thank everyone who followed along and for all the positive feed back. ✌🏼 There are so many different places all over the world that affect us in positive ways and that makes us all have something in common: LOVE.
PLACES: SANTA FE, ALBUQUERQUE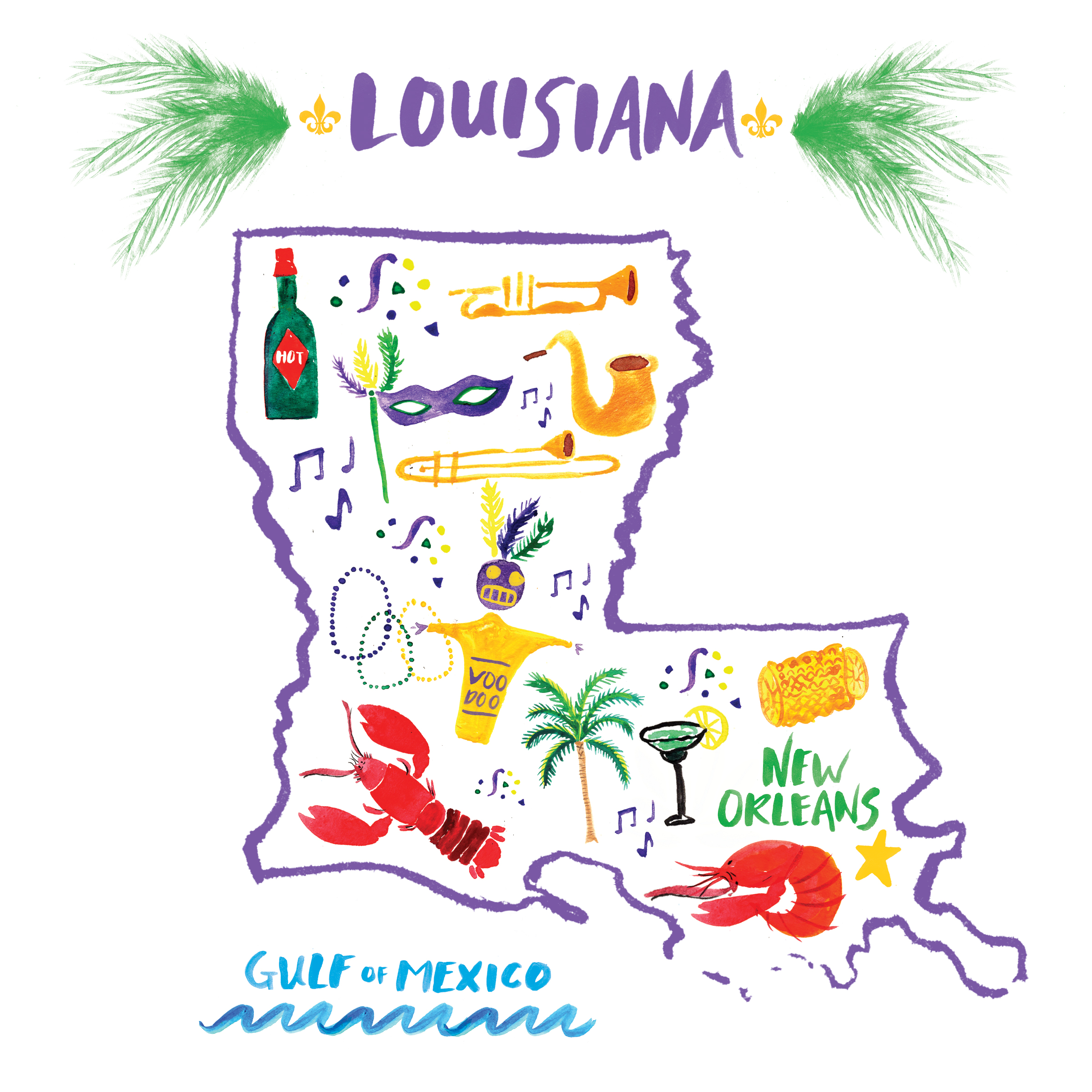 5 years ago Watch the Throne by Kayne and JayZ came out and we spent my 25th birthday in New Orleans, Louisiana playing it non stop everyday, before heading out to the French Quarter. We bar and restaurant hopped, saw shows, endless art galleries, voodoo stores, Wicca shops, live street music and timeless southern cultural. NOLA is such a fun, welcoming, excepting place to be.

This trip was also particularly memorable because we met a very nice person who ended up taking us to areas of New Orleans where Hurricane Katrina hit the hardest. It was devastating to see the damage and hurt, but hopeful to see spots of rebuild and life long residents still hanging on. I will never forget how we all felt an extreme togetherness after that.
Philadelphia, I really, really adore you.
Oh Florida.. What can I say? 🌞 Florida has been a second home to me since the age of three. Countless family vacations to Disney World, visits to sandy white beaches all along the coasts, tons of memorable trips to Miami and sunset boat rides in the keys. I love the wildlife, colorful plant life and the warmth from the endless summer sun. Even with all that being said, Florida has got to be one of the most stunningly strange places I think I've ever been.
New York, New York! The history, the diversity, the arts, the food, the ambition and the endless adventures, are just a few aspects about the big apple that make it an unforgettable place.
Finishing out this week with a couple more maps! ✈️✌🏼️😁 When I visited Ohio it was a fun time with friends and family! Lots of laughs and lots of good food. I digged Cleveland's downtown area and especially loved Great Lakes brews. The highlight of my time there had to be the Cleveland Art Museum. The architecture and amazing exhibit had me refreshed and inspired.